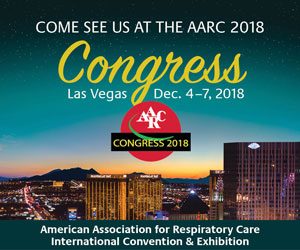 Preview showing at the AARC congress 2018 in Las Vegas (Dec 4-7)
Automated Oxygen therapy (FreeO2) shown for the first time in the USA Come visit us (booth 149) & discover the future of oxygen therapy…
FreeO2 is a unique solution for Automated Oxygen Therapy, it automatically and continuously adapts the oxygen flow rate (From 0 to 20 L/min) delivered to the patient, taking into account the patient's needs and dynamics, with the aim of respecting the target SpO2 defined by the clinician.
FreeO2 operates on a closed-loop principle. Supplied by an oxygen source, it continuously measures the oxygen saturation (SpO2) of the patient and adjusts  the O2 flow rate that is administered in a rapid and precise way until complete weaning.
Come meet us on this year AARC 2018 (booth 149) in Las Vegas, we will be delighted to discuss all its potential clinical applications with you !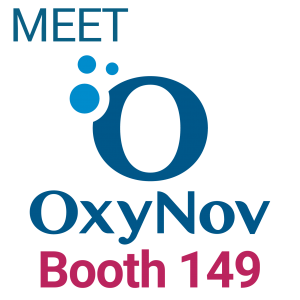 Pending 510(k), not available for sale within the United States.